August turned out more productive than planned (although, M6964 was sewn 4 times (2 for me, 2 for my daughter), which tends to make things to faster!) but I didn't make all of my intended garments listed at the start of the month.
I skipped the Burda top mainly because I was unsure if I wanted to use that fabric for it. And also, the skirt (both from the August issue). That fabric is so pretty!! And, by the time I was going to make it, we had already started having morning lows of like 50 degrees.
This month I sewed 15 1/8 yards
McCall's 6964 in white textured double knit - 1.5 yards (for my daughter)
Butterick 5926 jacket in navy and white striped ponte - 1.75 yards
Kwik Sew 3884 shorts in red chambray - 1 3/8 yards (for my son)
Son bought a couple pair of Ralph Lauren shorts. He tried them on, then tried the KS pair on. He said "oh, the red pair fit way better" :) Of course they do son!
Burda 06/2015 dress in printed jersey - 1.75 yards
Vogue 9032 pants in light gray plaid suiting - 1.75 yards
Butterick 6141 jacket in floral cotton faille - 2.5 yards (wip)
McCall's 6964 dress in black ponte - 1.5 yards (for my daughter)
McCall's 6964 top in coral ITY - 1.25 yards
McCall's 6964 top in black cotton-lycra - 1.25 yards
Favorite: I am in love with the coral tee. Eek. And the Vogue pants. Hard to choose this month :)
Fail: No wadders this month - yay! Otherwise all of my garments except the Vogue pants and black tee have just a tiny something off with them. I love the garments I made for the kids.
Accomplishments: I made welt pockets in TWO garments this month! And in a knit! Woohoo! I also executed a couple of pretty good V-necks!
I have lots. But what else is new!? :)
I plan to make the Sewaholic Minoru for rainy fall days. I hate umbrellas. I would much rather have a hood. So this one will be up early in the queue.
I have one solid colored work-appropriate dress. One. So I have plans for few dresses and I want them all to be solids. This month I'm starting with:
M7244: Which I predict will be popular this fall. I am thinking marsala or charcoal gray
B5030 in a navy crepe (this dress is so beautiful to me!)
Need more cardigans. Need. That is all. :-p
M7254: views D (and E eventually!). The cardigan will be made in this ivory/black chevron ponte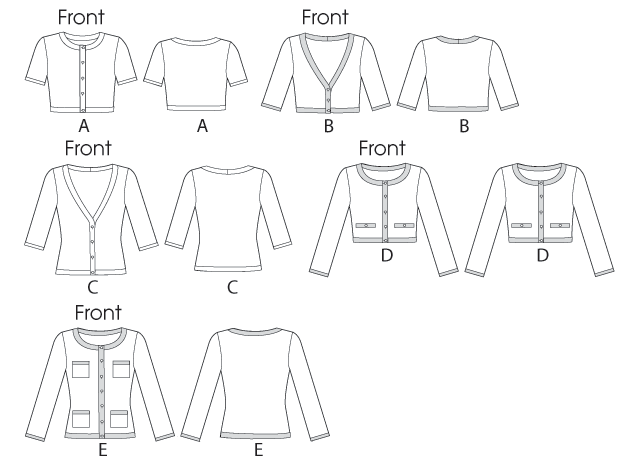 M6708 (OOP): view E w/o pockets in black/white polka-dot hacci sweater knit
Tops: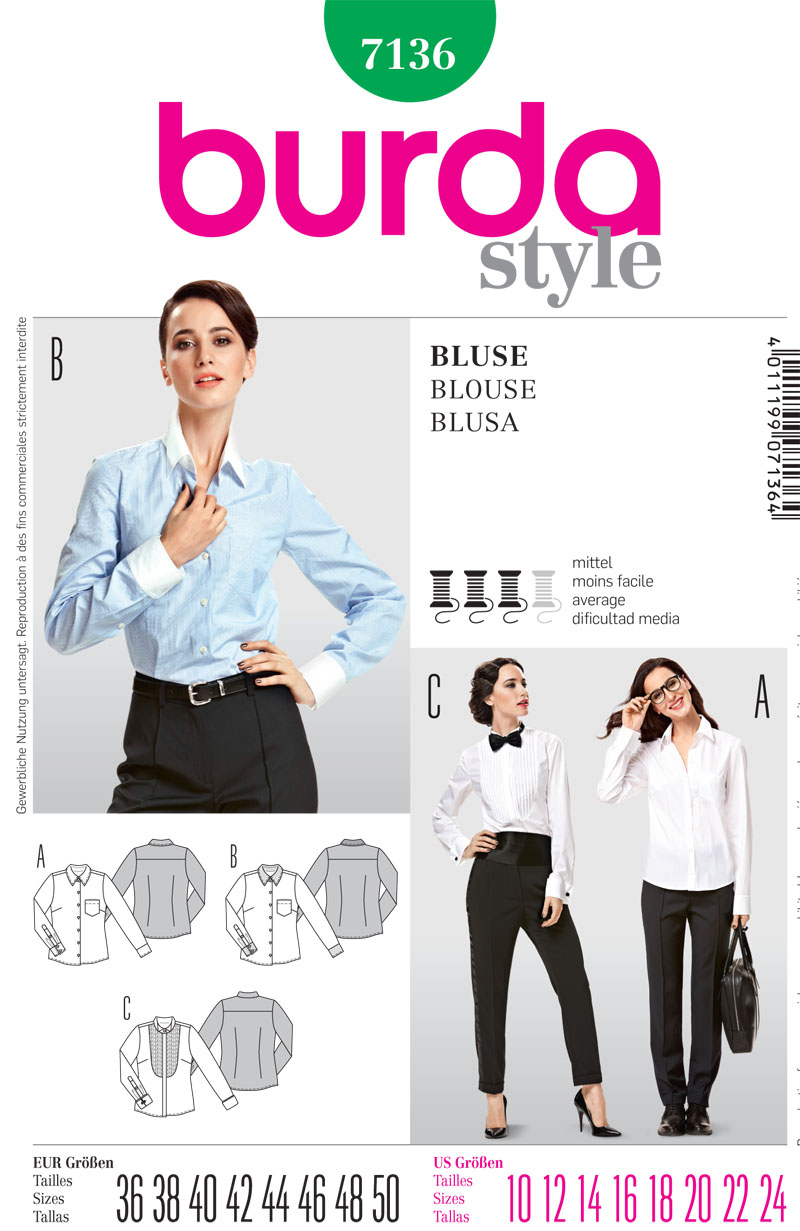 Burda 7136; which I've made twice. Now it's time for the classic white shirt! I splurged on some Italian cotton shirting from Sawyer Brook . It is time. :)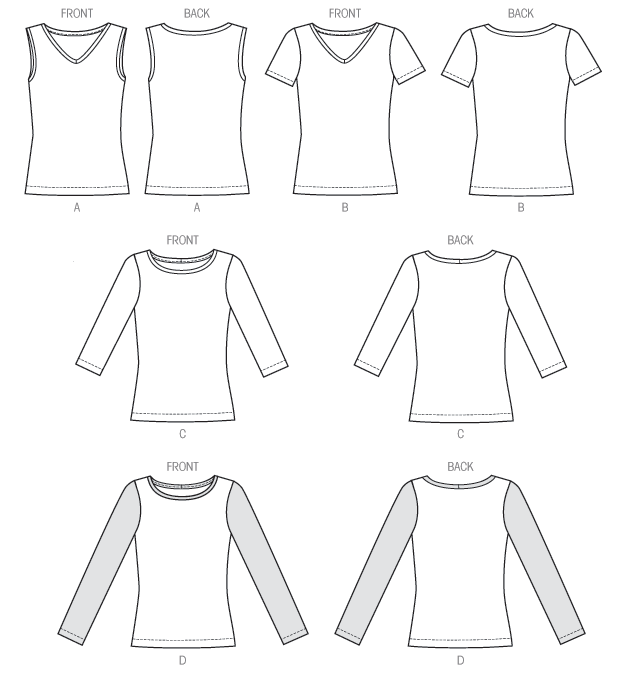 Another one or two McCall's 6964 tees. The v-neck just really looks good on me, imo. I will make another short sleeved one and a long sleeved version
SKirt:
I'll be making the bias cut Burda skirt from the 8/2015 issue in a lightweight rayon blend suiting.
SUPER ambitious, I know, I know!
But I know the two tees can be quickly knocked out as evident by the two I made this weekend. The Burda top will take awhile to sew but I've sewn it before. Cardigans are pretty fast makes. But yeah, it's an ambitious plan!
Especially since some of my must-see tv will return for the fall. I've never been a big TV fan but lately I have developed some serious loves for a few shows. Both Scandal and Empire return this month; plus Project Runway just started. Being Mary Jane is scheduled to return (soon?) and I have gotten hooked on Madame Secretary. I love Tea Leoni!!
ALSO(!), I am the contest manager for the Pattern Review Sewing Bee (You should check it out!!!) and the Fabric Mart Fabricista's contest starts up September 11th and I'll be an eager observer and may even sew along!
In addition! (LOL!), school just started and I have a senior and there are a gazillion meetings and somehow I volunteered to be the treasurer for the performance band.
WHEW!!!!!!!!!!!!!!!!!! The things I get myself into.
But I have some personal things going on (boo!) and the distractions will help a ton. So just know, when you see the things flying off the machine, I am fully exercising the art of therapeutic sewing.