There was next to nothing in the May issue that excited me. There are several things in the June issue that I want though! And my Burda rule of thumb has been; if there are 2 patterns that I *really* like - it is worth it to order the mag and pay $10 vs. paying $5.99 per pattern. Although I've never bought a single $5.99 download before.
Basic pant...but I like the pockets.
Again, a basic, but a nice basic! I love racer back tanks!
Burda is the master of jackets. This is fabulous. I might even try my hand at sewing leather for the sleeve contrast (scraps are $10/lb at SR Harris and some of the pieces are quite big!!).
Yes! Great cover up option
My daughter will LOVE these. She's been wanting swim shorts and this pattern will be perfect. I have a great tankini swimsuit pattern and the top paired with these shorts will make her happy.
Another resounding YES. I love everything about these - okay I have to measure the inseam and may need to add an inch :)
Similar to, but for some reason much cuter than, the recent Simplicity version, 1370: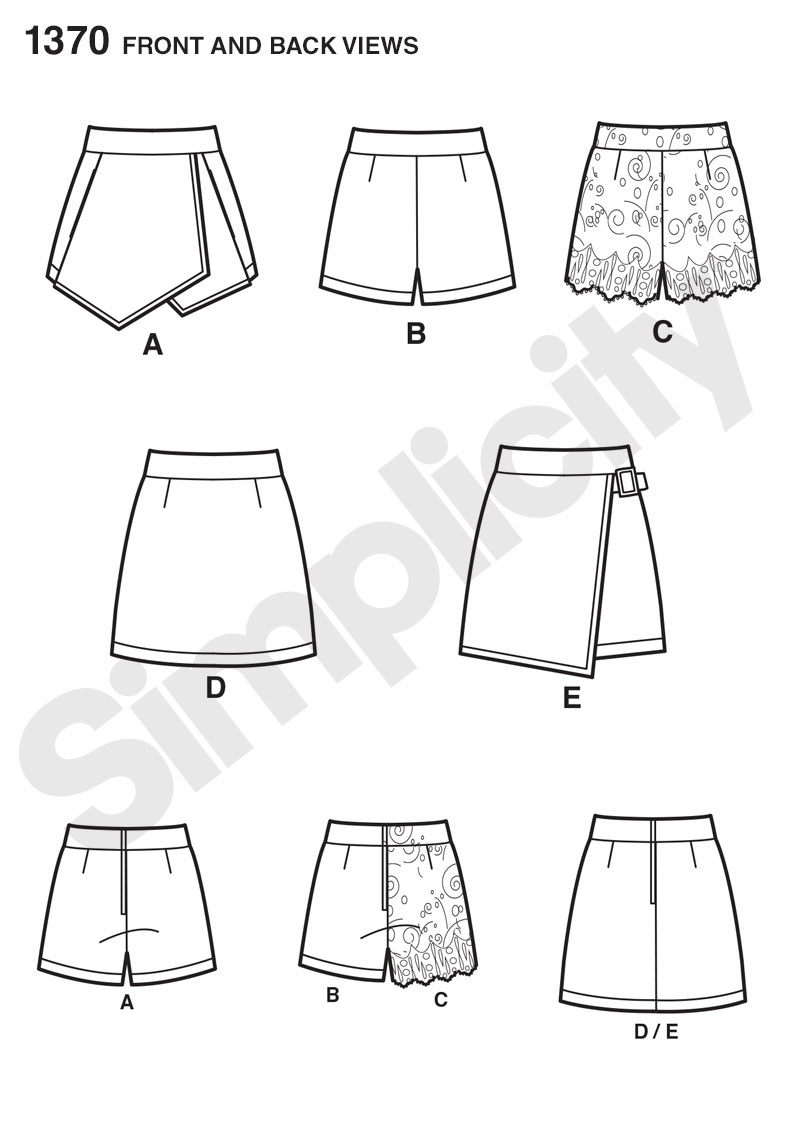 Maybe it's because the Simplicity version the flaps cover the front completely?? Not sure.
I like this but unsure how those layers will work on a full bust.
Yes!!! I was going to
sew some rectangles together
draft a coverup for K but here it is!!!!
Cute. Cute. Cute.
Butterick:
Not too many wowed me. Lots of dresses; of course.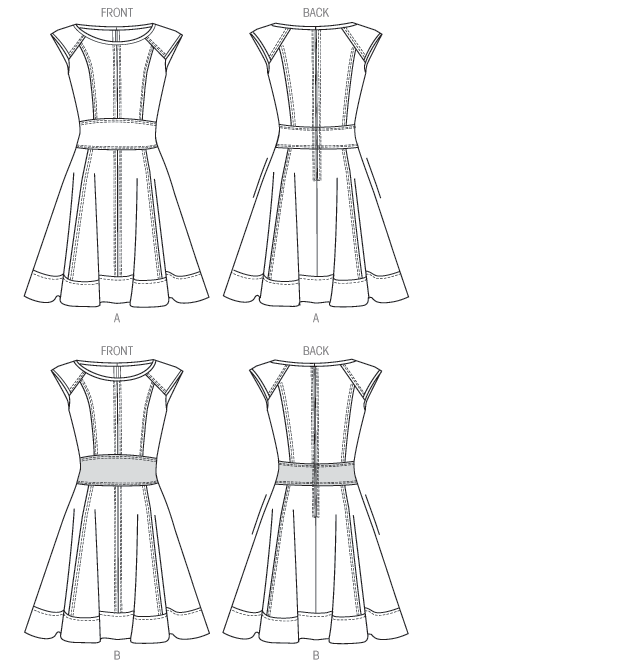 6053 is bland on the photo; you can't see the amazing seam lines. I am getting this.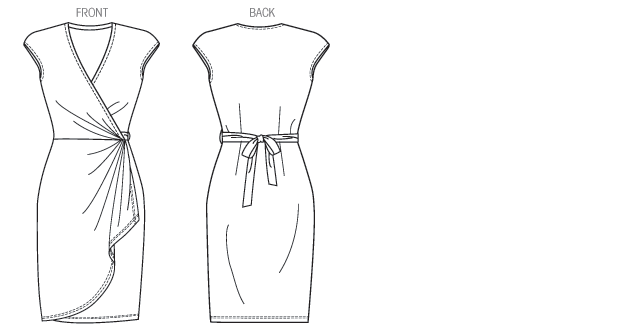 6054 is cute but is close enough to the McCall's 6884 that I don't think I "need" it.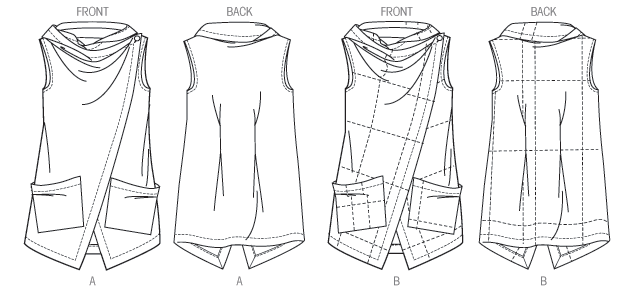 6064 I do like this Tilton vest/tunic. But probably wouldn't make it until fall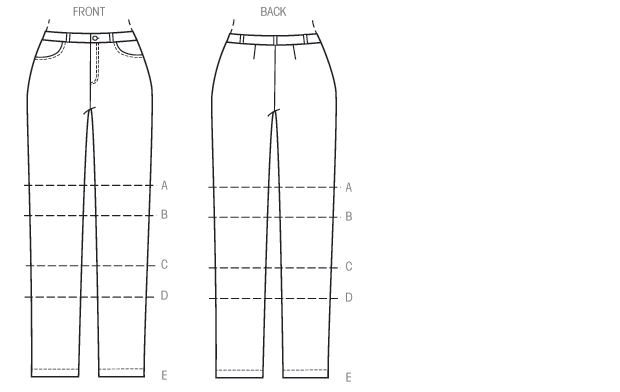 6061 is a great basic shorts/capri/pants pattern. I like the jean-like pockets. I might buy this one and see if I can make it work for capris.
Basic t-shirt dress. I liked this one and then realized I already own this one...The pattern was released not too long ago so if you like this, wait for a sale and get the McCall's vs. the higher priced See & Sew version.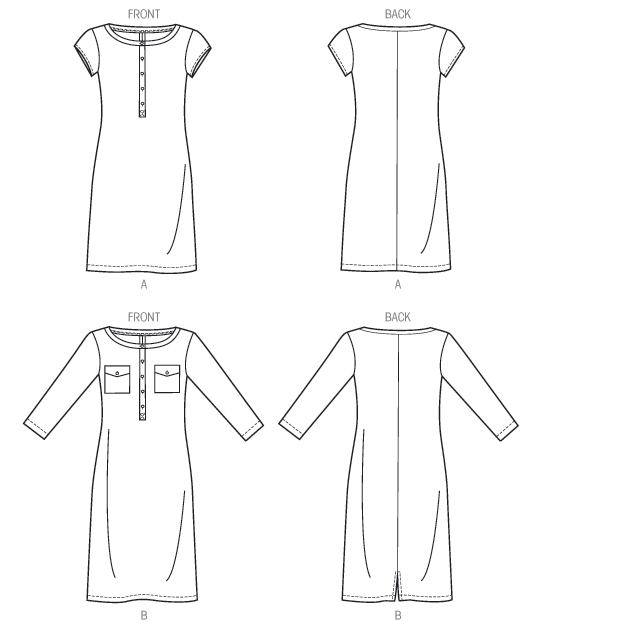 Butterick 6401 See & Sew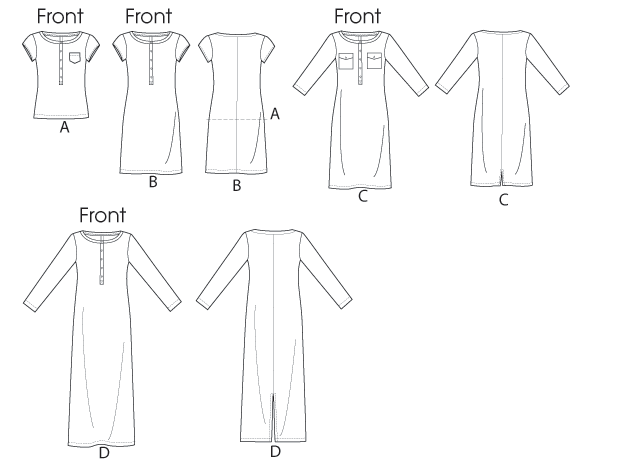 McCall's 6747 released last summer