hmmm....wadder first??
So, when the new McCalls were released, i was all excited and knew I had to make the little top in
7046
.
When they went on sale last week at Hancock, I ran and grabbed this one (I didn't buy any other patterns at the sale though!)
I decided to use the not-too-nice feeling jersey from one of the recent FM orders.
This pattern has some serious negative ease! I cut a size 16 (finished bust of 37.5", mine is 39.5") and sewed 3/8" side seams. Now, I realized after the fact that this jersey isn't very stretchy...so that is a contributor, but
holy smokes this thing was tight!!!
And surprisingly, short. The gathering is done from just under the bust to just before the hemline, making it a top you would not pair with low-rise pants!
Even though I knew I didn't like the fabric and probably wouldn't wear it (before I knew you could see what I ate 3 days ago), I finished it nicely. I did a rolled hem on the flutter sleeves (which I like more than I ever thought I would), serged and twin-needle stitched the hem and neckline. I was going to do a neck binding, but this fabric is pretty stable.
The fabric is pretty but is so scratchy. Wadder-ville. I will FBA it and add a bit to the side seams (because of course I cut the pattern tissue) but I WILL remake this top.
****************
I had a vision of color blocked 'joggers' (sweatpants) and some of my recent ponte from FM has a really nice drape to it (must be the poly/rayon/lycra and not the poly/lycra).
I hemmed and hawed over a pattern and was going to use this Burda plus size pattern from 8/2014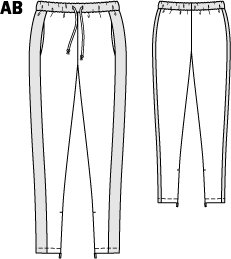 When I went to read the pattern into, I saw that the contrast bands were just rectangles. Ah. Not so complicated - I can do this! Using my good 'ole Simplicity 2061 pattern (which I've made 4 times previously), I cut 2 sizes smaller (size 12 vs. 16) and cut rectangles 3.5" wide. I used a 1/4" seam to connect the panels to the front and back pieces. All other seams were 5/8".
On the pattern envelope for S2061, the band is larger as it's meant to go around the calf: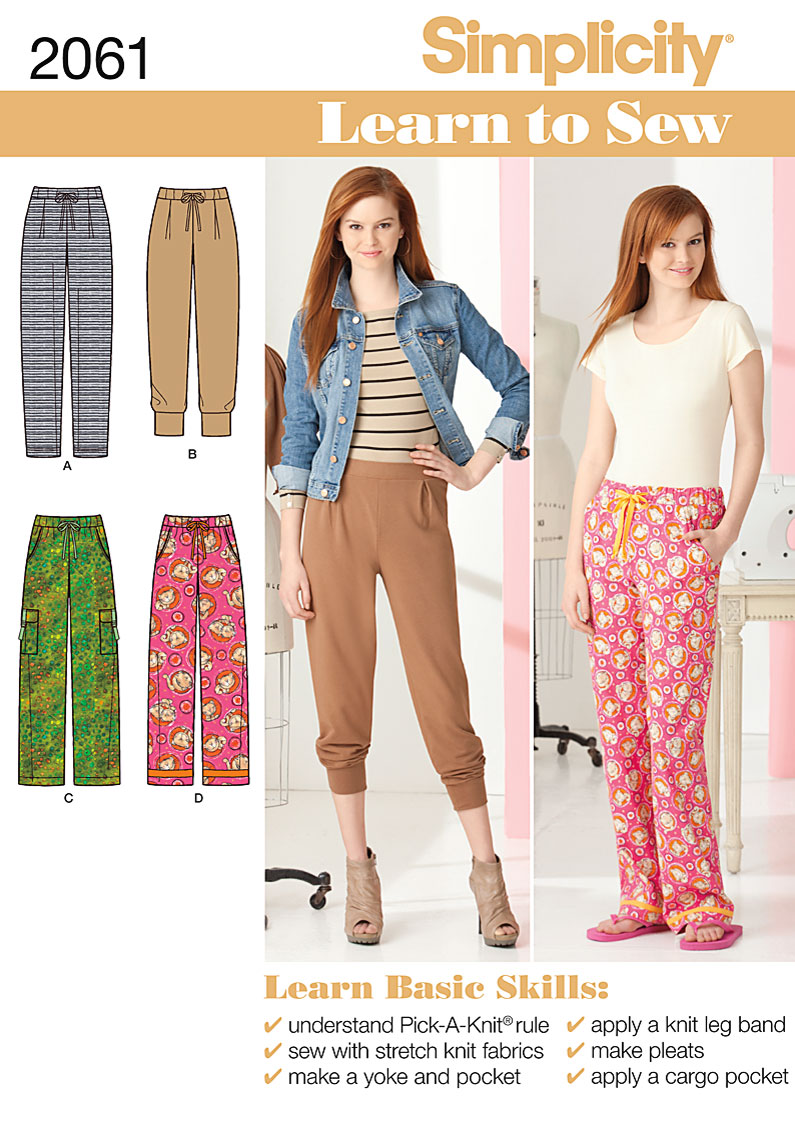 And thats how I made my fist pair:
So I didn't account for the fact that I wanted these ankle length so used the longer length of view A, but still used the bands. They kind of puddle around my ankles. My daughter says their cool so... :)
************
Lastly, I decided to use my nice shirting fabric on Burda 7136.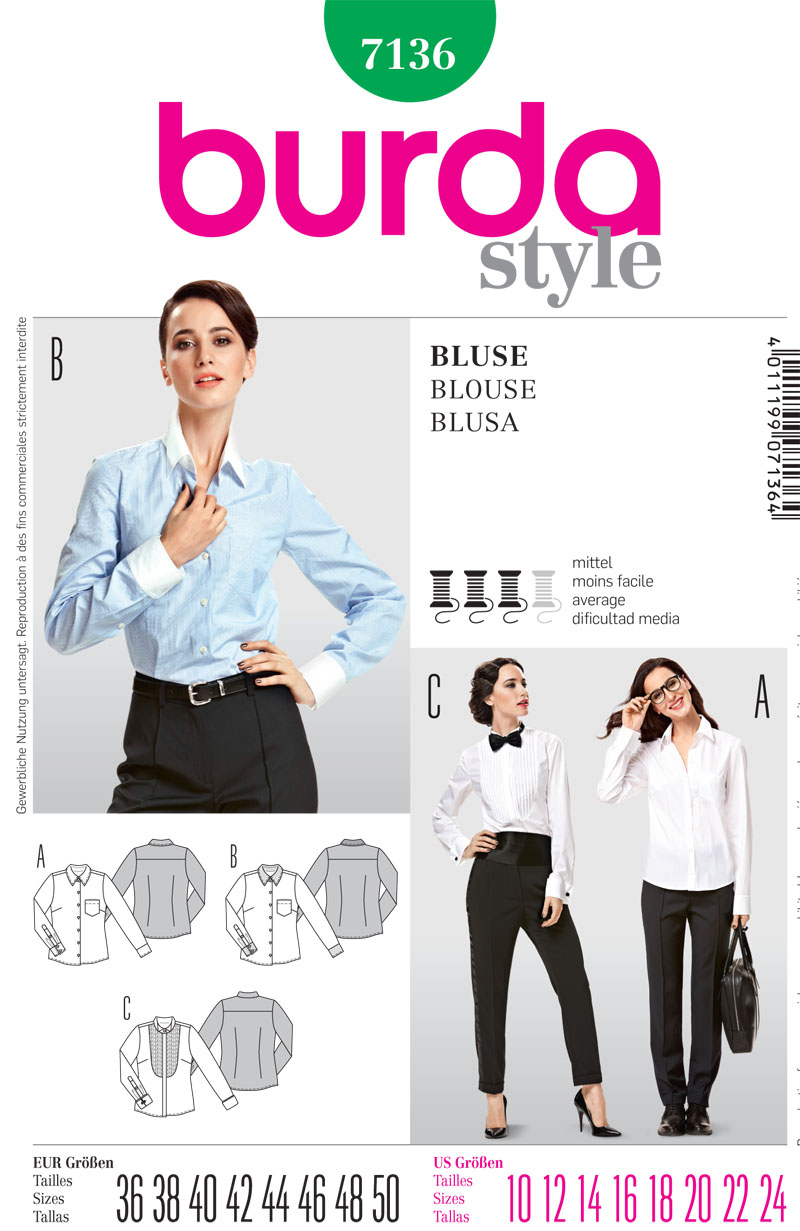 I made both of the above before cutting the fabric for the shirt. I finally started tackling it this weekend and everything was going so well.
I did a 1/2" FBA, a 1/2" narrow shoulder adjustment and cut the pattern out. I got the body and collar assembled this afternoon and even did flat felled side seams (after this photo, obviously)! That was a first time technique too!
Now, I had been dragging on starting the sleeves because I've never done a tower placket before. I was afraid of it. But, I decided to get.it.done.
Nice, right?
But you can probably tell there's a tone here, can't ya?
The damn thing is backwards. The sleeve opening is 'toward' the front. I even double checked that I didn't put the sleeve in backwards. I would be a huge liar if I said it didn't bother me and another liar if I said I was going to undo it - I will not. It's too much.
But I don't know what to do. :(
Wear the sleeves rolled up, ignoring my awesome placket-ness? It's such a nice shirt.
wahhhhhhhhh!!!!!!!!