My shirt is pretty danged fab, crazy placket and all :-p Hope to get the buttonholes done soon (there are supposed to be
13!
of them) and get it photographed. I totally washed up my red chambray in hopes of making a 2nd one soon. It really didn't take that long to get it done.
In the meantime, this has happened:
I mean, I live in Minnesota...I know it's coming...but I still get sad and depressed once it arrives. You know we don't warm up again until late April/early May. :sigh: I own 2 wool coats and a down coat.
Here's the other thing about us upper midwesterners; we are a hardy bunch!
"Cold" is 20 to 35 degrees F.
"Really cold" is 0 to 20 degrees F.
"This is stupid" is -10 to 0 degrees F.
"Why do I live here?" is below -10. Which last winter included some -25 days...
My down coat is for 'This is Stupid' and 'Why Do I Live Here' weather -- I have to save that warmth for when I really need it :)
So I planned on making a coat. I love LOVE love my Burda coat and in the wool boucle it's really warm for the 25 ish degree weather. But the neckline is wide and open and a scarf doesn't help very much. But it's TOO warm for 40 degree weather where the open neckline is less bothersome. Booooo!
At first I planned on Simplicity 2311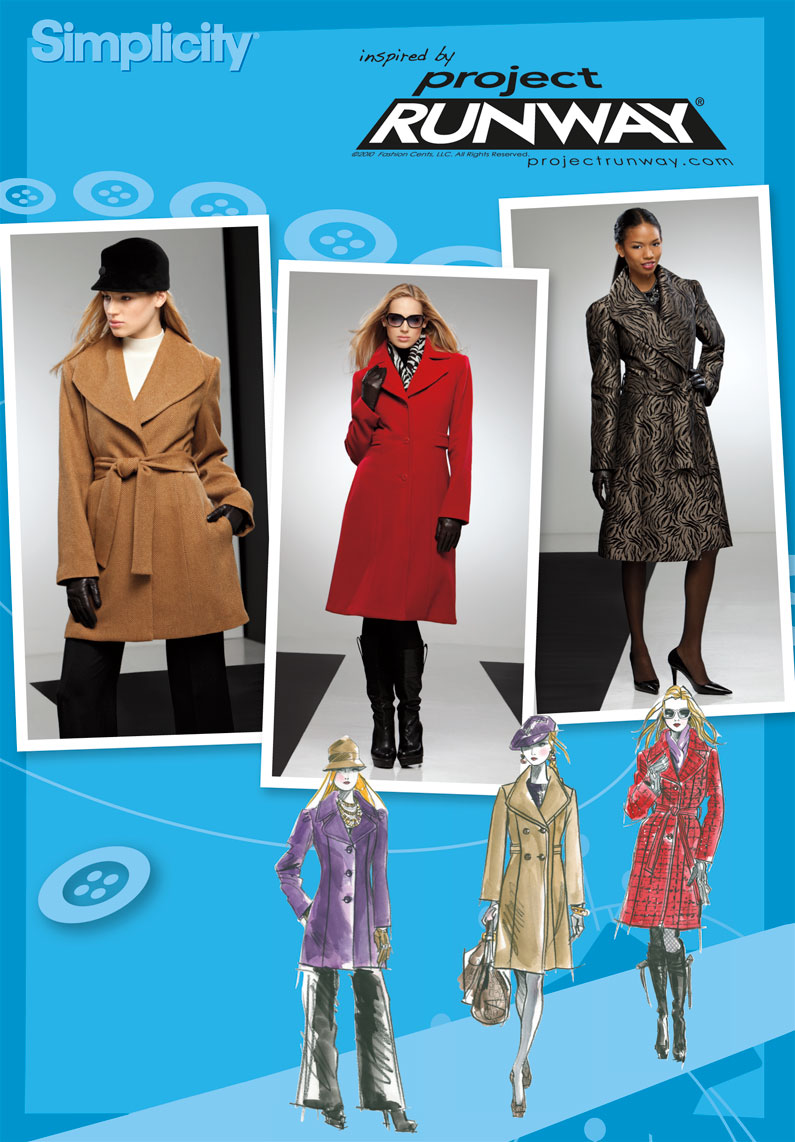 And I decided I really need a hood. And then the Leanne Marshall coat was released (S1254)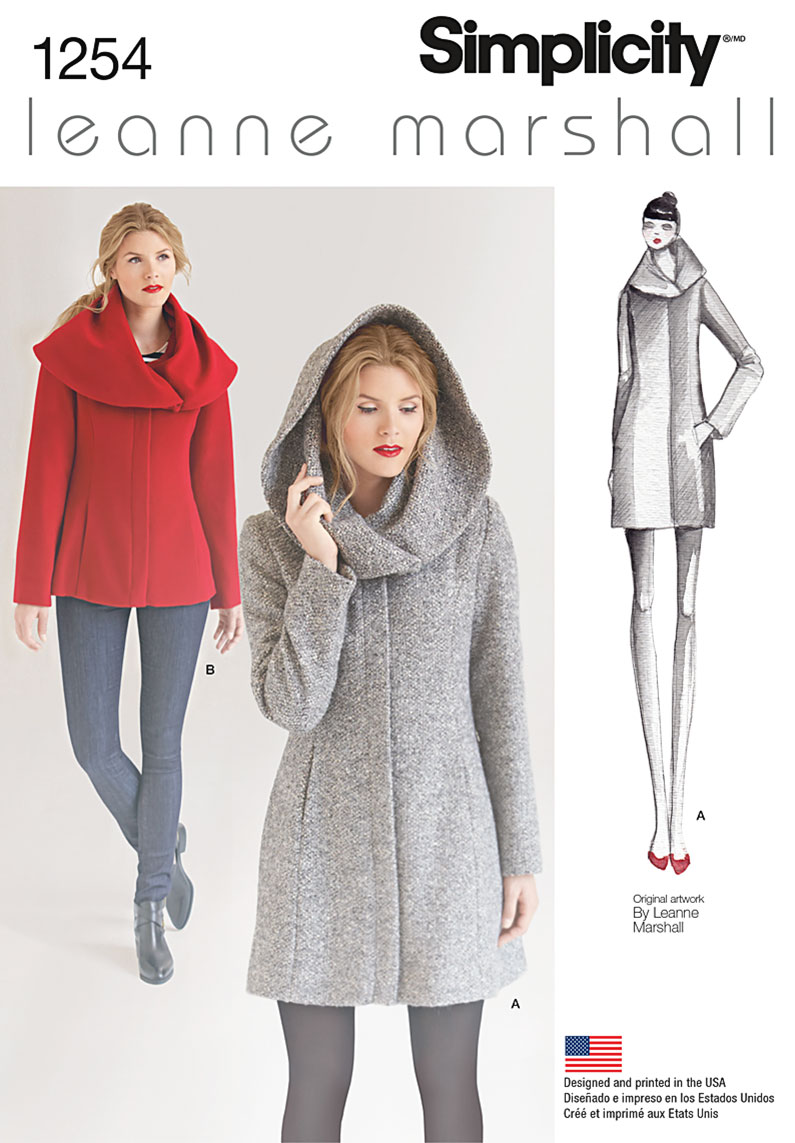 And I was all gung-ho and then I got scared. I got scared to make a coat and I have NO clue why.
Then I decided I'd just make a Minoru. But it's not really meant to be a wool coat and I'm unsure about the bulk in certain areas. So I'm going to just quit being a brat and make the Leanne Marshall coat already.
Wait, did anyone else (
I am being slightly facetious)
notice that the Minoru has no pockets? What kind of foolishness!?!
****************************
On the other side of the fence, I am trying to decide on Holiday party attire. My husband's work party is more casual. Not quite business casual, but not formal. It's kind of like a dressed-up happy hour; there's no meal served, just mingling, hors d'oeuvres and drinks. Our company party is more formal. A tuxedo or evening gown is sure to make an appearance. I AM FOR SURE MAKING SOMETHING FOR BOTH! For his, I will make a knit dress, probably B5950, view B.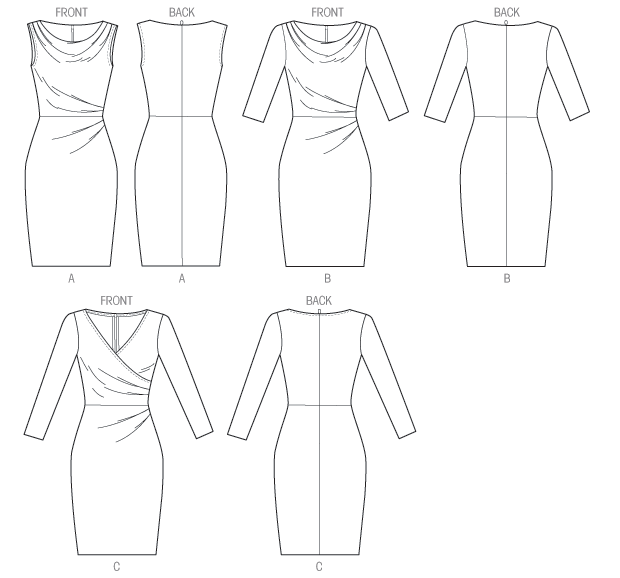 For mine, I am
completely, totally, utterly SMITTEN
with the Burda cape dress from the November issue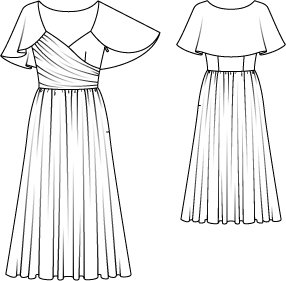 But that highly gathered skirt is a no go. While waiting around for clients today, I did some photo-frankenpattern'ing and super imposed different skirts onto the bodice.
It kind of seems like it's only right with a long skirt. I also like option 3 but maybe if the bodice wasn't gathered??
Hey! I'm no artist!! :)
I can't figure out if that pleated skirt is too 'young' and if the long slightly gathered skirt would be better. I can't get that cape out of my head! It just seems so...
right!
:)
Sigh...I have 2 whole months to make a look for my company party. We shall see!