Work is going great! But it's so much mental work that I am too drained too sew after work and then weekends are packed with all the things I should've been doing throughout the week! :)
This month I sewed 6.625 yards:
Simplicity 2446 dress in animal print jersey - 2 yards
Vogue 8805 dress in ponte/double knit - 1.75 yards
McCall's 7193 top in magenta poly crepe - 1.5 yards
Butterick 6183 top in peach cotton oxford - 1.375 yards (wadder)
Favorite:
I really love the magenta top. The color is just amazing on me and the style is very flattering!
Fail:
Not quite a fail but...the sleeves on my B6183 made it unwearable. I had to chop them and bias bind the newly made cap sleeve. I also don't love the fabric in this top. I wish I had just done a button front. Boooo!
The B6183 top is a wadder!
Accomplishments:
I was very proud of myself for making the S2446 dress work for me. It was technically too small but my adjustments worked out perfectly. And I can't wait to make another one!
Overall a pretty quiet month...
for me
:)
For August, I have some serious plans! I really want these things so I can't afford to get distracted because I already know my time is limited...so no "oooh! SHINY!" :) It's a good thing I didn't go too crazy over the latest pattern releases right?!
1. I've agreed to participate in a pattern test, so that garment will be my first project
2. Burda 5/2015 #122 in cotton pique
It's aqua.
A little bright, and I intended to make this at the start of summer...but I think I can still get a couple months of wear out of it before winter
3. Burda 6/2015 #121 in rayon jersey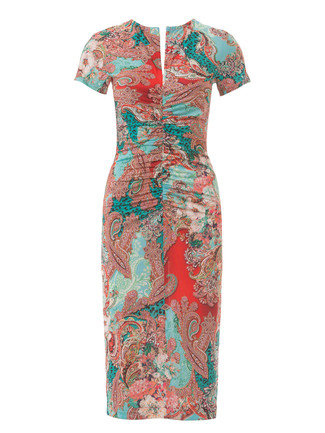 The fit, this print and the rouching should make for a really flattering dress!
4. Vogue 9032 in grey suiting
It's a super-subtle plaid.
5. Burda 8/2015 #120 in rayon challis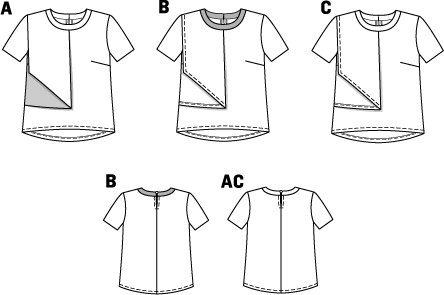 I don't care for the contrast under-layer and the photo they have is blech
6. Butterick 5926 jacket in striped ponte
Navy and White
7. *
something
* for my son. He said, "please sew me something cool" Awwwww!!!!!!
He mentioned that he's now into "cargo shorts without the cargo pockets"...uhmm, regular shorts?? But he has existed for about 6 years wearing basketball shorts exclusively :)

KS3884 is in progress as we speak!
Using the red cotton chambray I made my last NL6104 from:
7b: if I get a chance, I'd love to make this skirt from Burda 8/2015 with this beautifully print challis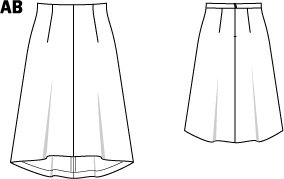 7c. Amber Swoon bag (may get pushed to September)
I stink at bag making thus far. I'm going to try really hard to make this one well!

(All fabric from Fabric Mart...of course...)

I made a super cute t-shirt dress for DD. Will post her dress and his shorts when they're all done! Until later :)