Due to general life business and traveling for work, I haven't sewn a stitch since Saturday. And won't have time to sew today, or tomorrow, and probably not until Saturday evening if I feel up to it.
I am twitching and tweaking and the bigger problem; planning. Now there are like 8 projects on my "MustDoNow" list. OY!
While the blog is quiet I may as well get these reviews done. I am gonna be a lazy lazy pants here and just lump 'em all.
Simplicity 1945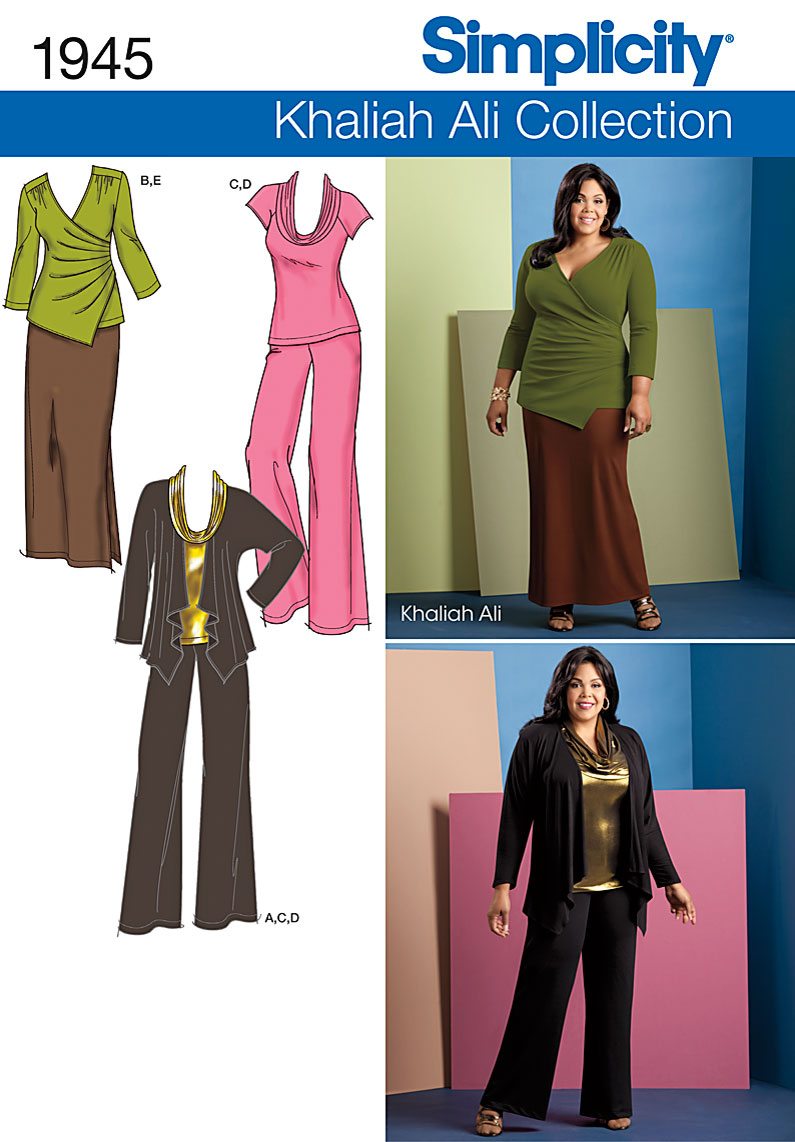 It's a Khaliah Ali pattern so it goes up to size 28 - yay! And it's not a pattern full of boxy mess. There are super cute tops!
I chose this cardigan because it has two pieces. Lazy. And, either I have longer monkey arms than I thought or this photo is inaccurate. These sleeves are nowhere near as long as they appear in the pic.
I hemmed and hawed over sizing and settled on a 14. I used a light sweater knit from Fabric Mart (that I got for $1/yd previously!).
Just throw the directions in the corner. It's fairly intuitive to put together but some crazy person at Simplicity decided they'd make you go crazy like them.
There is a facing for the back neckline which makes NO sense as that entire front is finished with a double-turned hem. And they way they have you finish it is mind boggling in a horrid way.
cut on sleeve awesomeness
The back length is perfect for me so if you're longer through the torso, take heed.
McCall's 6996
When this pattern was released I was all, meh. I have 6844 and this is the same.
Except it isn't.
I can't quite articulate the difference but one DOES exist. Now, how's THAT for helpful?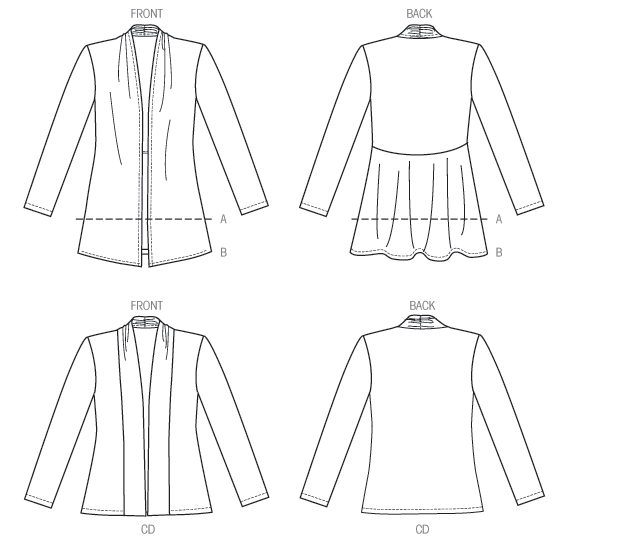 I opted for view A (view B is 3" longer at the back), in a medium. I did a 1/2" narrow shoulder adjustment, which is typical for me.
This was quick and easy to sew up, no directions needed. The back neckline has that slight gather to it which is cute and makes it hug the neck nicely.
I love it and it is 3 of the 7 want-to-make projects listed above (one for me - with leather elbow patches!, one for my mom and one for my stepdaughter). My mom now owns two of my M6844 cardigans and wants one of these.
Again, never mind that she sews... ;-)
no fabric pooling at center back! swoooooon
The peplum is MUCH less dramatic than that of M6844; I like.
McCall's 6078 (oop)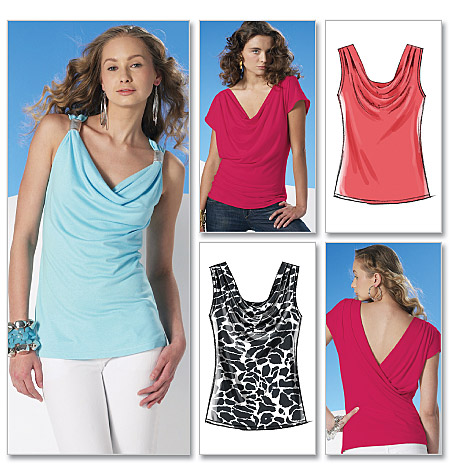 I don't know what those models are doing...
maybe they're just feeling extra happy with their awesome tops?
Gotta admit, I passed right by Making the Flame's
declarations of love
for M6078 during OWOP. But now, NOW I now why she loves it so!
Those pleats at the shoulders are really beautiful when stitched. And the cowl is so soft, and falls just right, and isn't low at all. And the neckline finishing is brilliant. I think I've seen it on another cowl neck but can't remember which pattern and thought it was brilliant then too!
While a medium is the right size for me, I need a little cheater FBA on this one. My only other adjustment was shortening it via taking a deeper hem. You can see it's kind of long on the model and I didn't want it hip length on me. Plus, I love deep hems on knit tops.
I think I need a few more of these!
So I got a mini wardrobe and some new TNT patterns out of this experience; totally worth it!
**Aside from the 3 cardigans, my list of things I *HAVE* to sew:
Another pair of SA Sandra jeans (waiting for the jeans contest on PR)
M7100 (bomber jacket - the pattern isn't showing up on McCall's site. Weird)
B5966
(view B if I have enough for the length, otherwise view A)
January Burda project. Except there's nothing I reallllly want to sew. So I might cheat and skip out. I wanted to sew the cover coat but I can't find any fabric thus far that doesn't scream robe or blanket...
YOWZA!!!!! I must have one!!