I've finally reached sewing burnout during my down time! LOL!!! I did a little work on my B6169 jacket yesterday and may finish the lining today, but my 7-months pregnant with twins niece is visiting me today! YAY!
jacket progress
I knew I wanted to make S2369 again, as a dress. Walking past the closet I saw the little care package I had made for my mom and was like, OMG that fabric! THAT FABRIC IS IT!!!!!!
I made zero fit adjustments...with the top I'd sewn smaller seam allowances. This time I used all 5/8" seams and the short sleeves.
I did a serge and fold hem on the sleeves and did a 3/4" double turned hem. On the neckline, I did a 5/8" narrow hem.
Sleeve and neckline
I did not have a nice buckle in the stash, so I just cut two of the ties out:
L.O.V.E.
Look Ma! No swayback!!!
This dress makes me HAPPY!!! Fabric is OF COURSE from FabricMart...a navy and white ITY that was a dream to sew.
Next up was some printed pants for DD. She'd wanted a pair from Target duplicated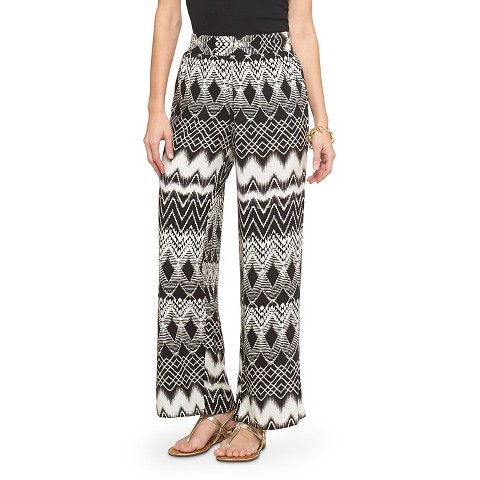 Dear Target: Your print matching here is atrocious...
When I saw this print at FabricMart during a sale on challis I snatched it up. I'd planned on making matching pants for us (Twinsies!!) but I wanted to fight this fabric the entire time and I will not touch it again. Okay, I was thinking I could make a scarf with it...
I cut the waistband on the crossgrain just to not have to deal with attempting more print matching. Gah.
I used Burda 6938, which I used for her shorts before. Size 12, no length adjustments! And DD has a looooonnnnng inseam so keep this in mind.
Lastly, yesterday was the last band concert of the school year. She will be a SENIOR next year! Gah!!! She'll be in 3 bands, playing 2 instruments (baritone and trombone) and will be section leader of one. I was able to get one of her friends to nab a pic of us last night:
I swear it was just yesterday that she was sitting on the kitchen counter gnawing on a chicken leg...