I finished it!
I have seen only cute versions of this jacket in the sewing world and when I found the waterproof coating at FabricMart, I had to make it.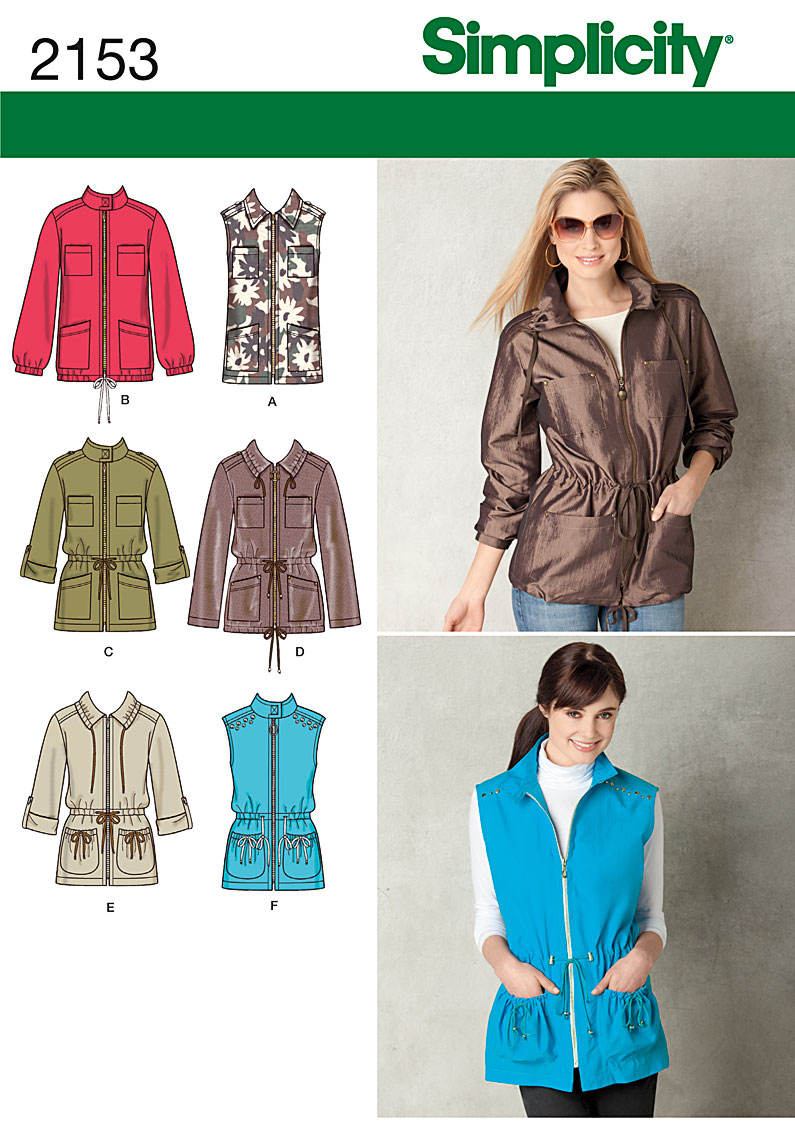 I decided I wanted view C but with the elastic in the sleeve hem, like A. Now, there are tons of warnings about the ease in this pattern. I guess it is all relative. Normally I am a 14 with FBA, 16 waist, 18 hip (or 14 shoulder graded to 16 bust and waist and 18 hip). I had the larger size range of this pattern so I cut the 16. I didn't measure or anything...I just went for it.
The jacket fits fine. It fits like a normal jacket.
Okay, I could use a narrow shoulder adjustment. And the sleeves are on the voluminous side...but there is NO way I could have/should have gone down a size. I had to give myself a little extra hip room so that it wasn't tight! So...yeah. YMMV and all that.
Photos GALORE!
POCKETS!!
I mean, that isn't like super, extra roomy...
Overexposed to show the details
Pockets!!!! Epaulettes! :)
My polka dot bias tape! :)
This jacket was moving right along, minding it's own business and then...
I decided it needed a hood. And muslined and it was meh. And muslined and then...whatever. No need. See, I enjoy sewing. I enjoy working out a problem, but I will move on if something is seriously driving me crazy. So, no hood on THIS one.
Adjustments:
Removed about 1" from the sleeve width (just did this while sewing)
Shortened the sleeves 1.5" (which was almost too much! Ooops!)
No interfacing except on the epaulettes. After seeing how the fabric behaved and seeing that a lightweight rtw jacket had no interfacing in the collar or the facings, I decided to leave it off. This fabric has quite a bit of body.
Instead of creating a tube and turning the back loop, I just handled it like you would belt carriers. Felt that was easier
Particulars:
Waterproof fabric from FabricMart ~2.25 yards (this fabric sews and presses AMAZINGLY!)
24" Zipper from JoAnn
1/4" cording from Hancock
Handmade bias tape (woohoo!) as casing and on facings
3/4" elastic in the sleeves (about 9")
All interior seams serged.
Yoke seams (front and back) topstitched
Mistakes:
Bought a 26" zipper and spent 2 days looking for a black 24" zipper.
Sewed the casing in place and realized I sewed it in the wrong place. Never mind the buttonholes that were sitting right there as guides.
1.5" was almost too much removed from the sleeve length. I just made it.
Went to zip it up and couldn't. I had sewed the facing too close to the zipper tape and had to unpick the topstitching and facing stitches!
Sewing the sleeve elastic casing and ran out of bobbin thread...realized I had navy thread in the bobbin. Luckily the area is gathered so you can't see it!
Didn't make sure my toggle things were the right size for my cording! So I'll have to find a new pair.
I am
in love
with this jacket! It is fantastic! It feels good on and is sewn pretty dang well if I must say so myself ;-)
I
HIGHLY RECOMMEND
this pattern for an easy but stylish lightweight jacket. I now plan to make the vest too.
It's no surprise that SOMEONE now wants me to make them one too!